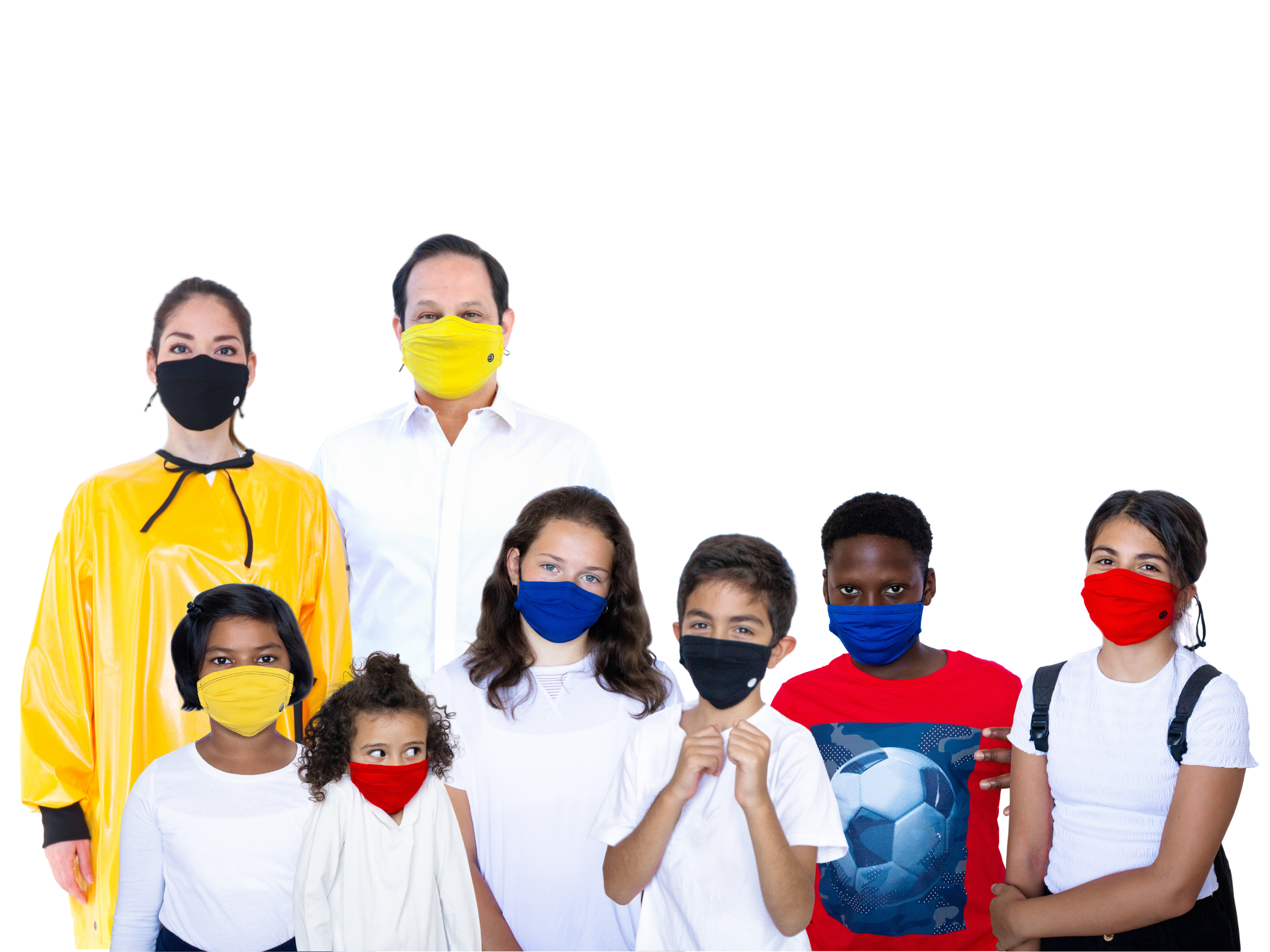 We've Got You Covered
2020 – a year that is going to be remembered for the impact it had on every aspect of life. The world gradually shut down, country by country. Students stopped going to schools, work from home became a norm and local businesses took the hit.
The outbreak of the virus threw multiple challenges for businesses to find a way to sustain. As a brand that takes pride in being truly Canadian, a sudden sense of responsibility sank in giving rise to our "e-ssential" range of designs.
As entrepreneurs and educators, we saw this outbreak having a negative impact on our very own students. Hence, we decided to give them an opportunity to work with us for a purpose. We started with the e-mask, and today, 6 months later, we are at 5 different range of products designed to help one stay safe in this new world.
Each e-ssential product has a unique feature, serving a specific purpose. Comfort and functionality serve as the foundations of design conception and there on, each piece is hand-made with love and care. These products are designed for the entire family – yes, we've got you covered.
So far, it has indeed been an exciting 2020 – a bigger team, introduction of a new range, a formidable online presence, a strong customer base and a new studio!
A year that taught all of us to stop being afraid of what can go wrong and start being positive about what can go right. We are grateful to all those who have helped us grow this year – our team, our customers and our families who stood by us all these months.
Watch this space to know next about what a day in e3's studio looks like.